Building Creative Capacity....
We follow the promise from a first idea to a feasible opportunity, for a better future.
The main goals of Eduventure -ANBI
Supporting Societal Challenges
Sustainable & Societal Challenges
In the Netherlands and Europe, the pressure of the major challenges in the field of sustainability and solidarity is increasingly tangible. Complex challenges require transformations in how we live, work and think. The development of technological solutions is not enough, because these transformations also require social and cultural adjustments.
The main focus of designers is always user centered, and this is very powerfull in bottom-up changes. Interdisciplinary design is needed to find integrated solutions from different perspectives and sectors. Inspiring and with support for the necessary behavioural changes.
Designers with an innovative project idea that connects different disciplines can submit this for support from the EDUventure foundation. We guide the initiator with the project plan, finding funding and implementation. By supporting leading projects by interdisciplinary designers, we contribute effectively to social innovation.
Accelerating Innovation
Accelerating Innovation
Innovative power accelerates through the combination of research power and imagination. It is therefore necessary to link science to design, art and culture. By building bridges between disciplines and aiming for broad participation, we arrive at feasible and local solutions. Designers play an essential role in this, because they fulfil a connecting role in co-design processes and shape the results thereof, so that the transformations become attractive, tangible and accessible.
The EDUventure Foundation brings together architects, designers, artists, engineers and behavioral scientists to tackle social issues. With extensive experience in facilitating co-creation, we optimally organize each project, tailored to the team and the participants.
Active projects that don't get going or get stuck? We analyse the cause and provide a suitable approach so that all parties work together motivated and productive again. Together we discover new models to tackle complex challenges.
Building Creative Capacity
Building Creative Capacity
Social transitions require thinking power and making power, fed by data and creativity. Due to increasing digital infrastructures, more and more data is becoming available, but increasing creative capacity still needs impulse and empowerment.
Research shows that there are many barriers to creative thinking. Uncertainty and pressure to perform are the causes, because it takes resilience and courage to let go of familiar frameworks and introduce unconventional points of view. In addition, the course of the creative process can be erratic and uncertain. Lack of control can lead to declining motivation.
We increase the creative capacity in society through research, workshops, training and coaching. The focus here is on understanding the barriers and finding personalised solutions. In this way, the quality of the creative process and the output can improve.
Our training program is based on years of experience in professionalizing the creative sector. In addition, we collaborate on process improvements in an international context to increase creative capacity.
Approach
Good Practices
We support design-driven, interdisciplinary challenges on sustainable and societal issues. In this way we want to increase the impact of these challenges and motivate others with inspiring results. In addition, successful innovation projects point the way to good practices and provide answers in a broader context to how we can face the wicked problems that are manifest.
Upskilling
Our focus is on lifelong learning. Everyone can contribute to a better future, but it takes courage and skills to create new perspectives. We strive for people to enhance their creative power through training, workshops and one-on-one coaching. The starting point is empowerment in a personalised learning environment. By understanding their strong talents, people can develop their creative capabilities. Using their own strengths to unlock creativity, makes sure that less energy is lost, the self-confidence grows and the motivation increases.
Design Research
Design Research is a process in which conducting research and designing possible solutions are intertwined in one process. This way we explore and imagine possible futures, in which different parties can link their own interests to one larger, integral story. This makes it possible to jointly set more concrete goals and collaboratively work towards them.
We have a strong research-driven network in the design sector, allowing us to put together a suitable team for every research question.
Organisation
Supervisory Board
Chairman: Peter van Asten
Secretary: Robert Jan Marringa
Member: Peter Kentie
Director: Jos Hardeman
Foundation EDUventure is a Public Benefit Organization (ANBI).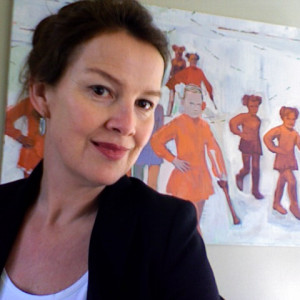 Contact
Our foundation is situated in the Klokgebouw, located in the heart of an innovation region that places a high value on the creative industry. This is where we develop solutions for the societal challenges of tomorrow. If you are inspired by our work and interested in learning more about us, please do not hesitate to get in touch. You can contact us at foundation@eduventure.nl or call Jos Hardeman at +31 6 41051186. We look forward to hearing from you.